Reach Us at: +91 9315158145
Your Oral Health Matters to Us
Get Brighter Smile from Gurgaon's Best Dentists
Committed To Dental Excellence
Dr. Aditi launched Dentaire Smile Studio, who is one of the best dentist you will find near you. We are into Teeth Whitening, painless Root Canal Treatment, Dental Implants, Smile Design, Veneers Crowns & Bridges, Orthodontics, Restorative Dentistry, Dentures, Gum Treatment, Dental Extractions and Kids Dentistry. 
Dr. Aditi mentors each and every dentist working at Dentaire Smile Studio, Gurgaon. Over the years, she has brought together and empowered the best talent in the dental industry under one roof in one team. Apart from sharing her expertise, she has successfully created a network of Dental Care Professionals. You can visit the dentist near nirvana country / nirvana courtyard in Gurgaon ( in Delhi NCR ). Dr. Aditi is best endodontist in Gurgaon.
wisdom tooth pain relief Home
Call Us Today for Consultations
You can also book an appointment by visiting our dental clinic directly at:
Nirvana Courtyard Market, Gurugram
We offer a wide variety of Dental Treatments while keeping in mind preventive dentistry to provide best in class dental treatment for you and your family. Some of these dental procedures include:
Root Canal Treatment is designed to eliminate bacteria from the infected root canal, prevent reinfection of the tooth and save the natural tooth. Know More..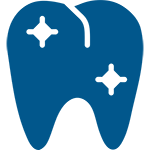 Cosmetic dentistry primarily focuses on improvement in dental aesthetics in color, position, shape, size, alignment and overall smile / teeth appearance. Know More..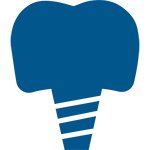 Dental implants are medical devices surgically implanted into the jaw to restore a person's ability to chew or teeth appearance. They provide support for artificial teeth, such as crowns, bridges etc. 
Thank you Dr. Aditi for the great dental experience and quality tooth work you have done on my teeth. I am usually apprehensive about dental needles and it was no sweat at all. This is best endodontist in gurgaon. My family and I have been pleased with your professional, yet personable, service. See you soon
– Namit Gandhi
We had a very pleasant experience with Dr. Aditi and her dental staff. She is the best dentist near me. My daughter was very anxious about the dental appointment and any tooth procedure, but Dr. Aditi (dentist near me) was very patient with her and spend a lot of time trying to calm her down, the staff was very helpful and kind and always available to help. Dr. Aditi is best endodontist in gurgaon, she takes the time to explain what needs to be done and provides valuable dental advice , It's not easy to find a good dentist near me for your kids, I highly recommend Dr. Aditi and and her staff. 
– Rohini Pathak
This is by far the best dental office (best endodontist in gurgaon) I've been to! Dr. Aditi is very gentle and professional with the root canal treatment! The whole staff is super friendly and make u feel comfortable during your whole visit! Very clean office and nicely organized. I will definitely recommend this place to my family and friends. If you need a root canal treatment, Dr. Aditi should be your go to expert (: – Mohammed Saad
The root canal treatment, and dental implants i received were flawless with no pain. The best dentist near me, and best dentist in Gurgaon hands down. The dental procedure and teeth operation, all were flawless. The root canal treatment, and dental implants i received were with no pain. All dental teeth procedures were explained well. This is best endodontist in gurgaon.
-Ram Soni
I have visited over 10 endodontist for my dental treatment i.e. dental implants in Gurgaon in past 3 years. But this is the best dental clinic for dental implants (best endodontist in gurgaon). All my dental implant questions were answered well. the dental implant i received was also without pain. I would definitely recommend this clinic to my family and friends. if you want a teeth / dental thing done, visit this beautiful clinic for dental implants.
-Prachi Gupta
Very caring dentist with pre and post operative follow-ups. My friend recommended this dentist for my dental operation. I got a root canal treatment for my teeth. She is best endodontist in gurgaon. The dental procedure was successful with no issue. She should be your go to dentist for a root canal treatment. A dental teeth dental teeth procedure requires caution and care, which you will get at this clinic.
-Shamita Kalra
Painless root canal
Dental Implants
Teeth Whitening
Invisalign
Aligners
Wisdom Tooth Extraction
Veneers
Teeth fillings
Magnification Dentistry
Rubber Dam Isolation
Kids Dentistry
Crown and Bridges
Painless root canal
Painless Root Canal Specialist, Dental Implants, Magnification Dentistry, Rubber Dam Isolation, Teeth Whitening, Isolation in Endodontics, Invisalign, Aligners, Wisdom Tooth Extraction, Veneers, Teeth fillings, Crowns and bridges, Kids dentistry
Dental Implants
Teeth Whitening
Invisalign
Aligners
Wisdom Tooth Extraction
Veneers
Teeth fillings
Magnification Dentistry
Rubber Dam Isolation
Kids Dentistry
Crown and Bridges